Make it your best.
Product and leadership coaching in the digital era.
My purpose: to support you become the best version of yourself.
While technology sustains the future of a better, more sustainable society, it is merely a means to an end. That end is a happy, balanced, empowered, purposeful you, me and everyone around us.
My purpose is to help you unlock your core beliefs, values and principles into a sustainable journey of progress, personal accountability and results that you'll want to celebrate.
Product / leadership coaching
Unlock your core,
become your best self.
Group & team coaching
Engage with your peers,
synergize towards outcomes.
Training & mentoring
Stay ahead,
improve yourself.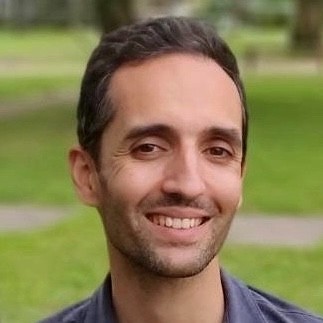 About José
José Mota is a product and leadership coach, consultant and trainer who supports professionals and organizations of all sizes building products better, through:
Cognitive skill development
Iterative and adaptive methodologies
Leadership development
Communication skills
Emotional intelligence development
José has started his coaching practice in 2022, after a 15-year career in the IT and software industry, contributing to companies like Envato, Devoteam, UL and BNP Paribas, recognized by his peers, students and leaders.
Prior to starting his own business, José has spent over 15 years in the software development industry, having worked as a software engineer, user experience designer, internal trainer, public speaker, mentor, team leader and product manager. Today, José is a Certified Executive Specialist Coach through the Center for Coaching Certification and member of the International Coaching Federation. He is also a certified Professional Scrum Product Owner, Professional Scrum Master and Business Analyst. José manages digital products at Devoteam, writes his own blog and hosts his podcast on cognitive skills and iterative and incremental methodologies. Also, he offers a wide range of services: from individual and team coaching to training and consulting.